While the title might suggest I'm going to share a way to drop several kilos in the next month without having to resort to either the cayenne pepper and tree syrup diet, or the infinitely worse cabbage soup diet, this is actually about housework. (Is it just me, or do other people too get press releases about hoovers?) Anyway, we do actually have a new hoover (Dyson, in case you're interested) and it is quite revolutionary. It actually
sucks, and
it isn't held together with masking tape. I know that most people go in for spring cleaning, but personally, I like to do it twice year, right now being the other time. After weeks of looking at the children's bedroom in despair, and of not quite being able to face the sitting room, I'm suddenly filled with a renewed vigour. I've got a feeling that it's not
entirely
due to the new hoover - rather, it's down to the Chelsea Textiles sample sale which took place last week. Because there's nothing like a couple of new cushions for giving a room a fresh look.
Of course, many would argue that the last thing I need is any more cushions, but I had a couple of errors to rectify..... You know
Achica
, that genius discount interiors site? Well, sometimes the deals just seem
so
good, and
such
good value, that I can't help but avail myself of seriously cheap soft furnishings. But I've learnt my lesson. Let's just say that that the seemingly beautiful peacock cushion I scored for a grand total of £7 is in fact
so
gopping that even Sholto has expelled it from his tent. "Maybe mine friend Orson would like it," he suggested, thus demonstrating that he's about as good as I am as definitively getting rid of anything. (And no, his friend Orson would not like it - or at least, Orson's mother wouldn't. They have an incredibly stylish apartment in Trellick Tower. I don't actually think they'd stay friends with me if I showed up with it.)
But happily, the peacock has been replaced by a pair of these beauties, which are now languishing on my sofa:
And the truly genius thing is that, due to their featuring either ornamental pineapples or artichokes - the jury is still out - I managed to get away with giving them to my husband, as a present, for our fourth wedding anniversary! (Which is 'fruit and flowers', and otherwise impossible to to buy for. Though I was very nearly swayed by a pair of orange trees, before I remembered that I'd probably kill them.)
You might, however, wonder what on earth that thing is that they appear to be sitting on. Ah yes. I believe that I mentioned my issue with our sitting room earlier. A lot of the issue was to do with the sofa, which is Ikea, and which I've been trying and trying to convince myself is absolutely fine, especially since I discovered that Solange Azagury-Partridge has the exact same one in her country house (via World of Interiors - how else?):
The Ektorp three-seater sofa in Byvik multicolour (just in case you should wish to rush out and buy the same one. You know, because of SA-P)
There's nothing actually wrong with the sofa. I even used to convince myself that there was a touch of Robert Kime to the chintz. The problem is my children, who have drawn all over it, among other more unspeakable things. Which is why it is currently covered with a throw that my sister Rosanna brought back from India and which my other sister Alexandra claims is technically hers. And the throw, while beautiful for what it is, isn't exactly the look that I was going for with our sitting room. (Alexandra: I will return it. You have my word.)
And this is where Ikea triumphs. In approximately three weeks (which is when our delivery is due) our sofa will be the same colour as this armchair:
Simply by having bought new (machine washable, obvs.) covers. And oh my are they going to look good with the Chelsea Textiles cushions.
My cleanse has not stopped there. I have spent the weekend hoovering, dusting, sorting out cupboards and finally putting the new Rug Company down in the children's bedroom (along with their fill of Chelsea Textiles cushions) so that I can happily deal with that room again, too:
The Rug Company dhurrie in blue. It's almost the exact same colour as Farrow & Ball's Parma Grey, and the same colour as the blue in The Nursery Window's Blackfoot Star fabric, which is what Sholto's tent is made out of, which I tidied up and mended on Saturday:
Blackfoot Star in Blue by The Nursery Window. The colouring is somehow off in these images. Believe me, in real life, the fabric and the dhurrie are a practically perfect match.
Chelsea Textiles 'dog' cushion. The best ever accompaniment to Hairy Maclary from Donaldson's Dairy, which most of the time is Sholto's favourite book.
If anyone has got small children to buy for this Christmas, and doesn't know what to get, this - or the dog cushion above - is potentially the answer.
Incidentally what I'm most hankering after for Christmas, now, is this - which having even washed out the kitchen cupboards I realise I (just) have space for: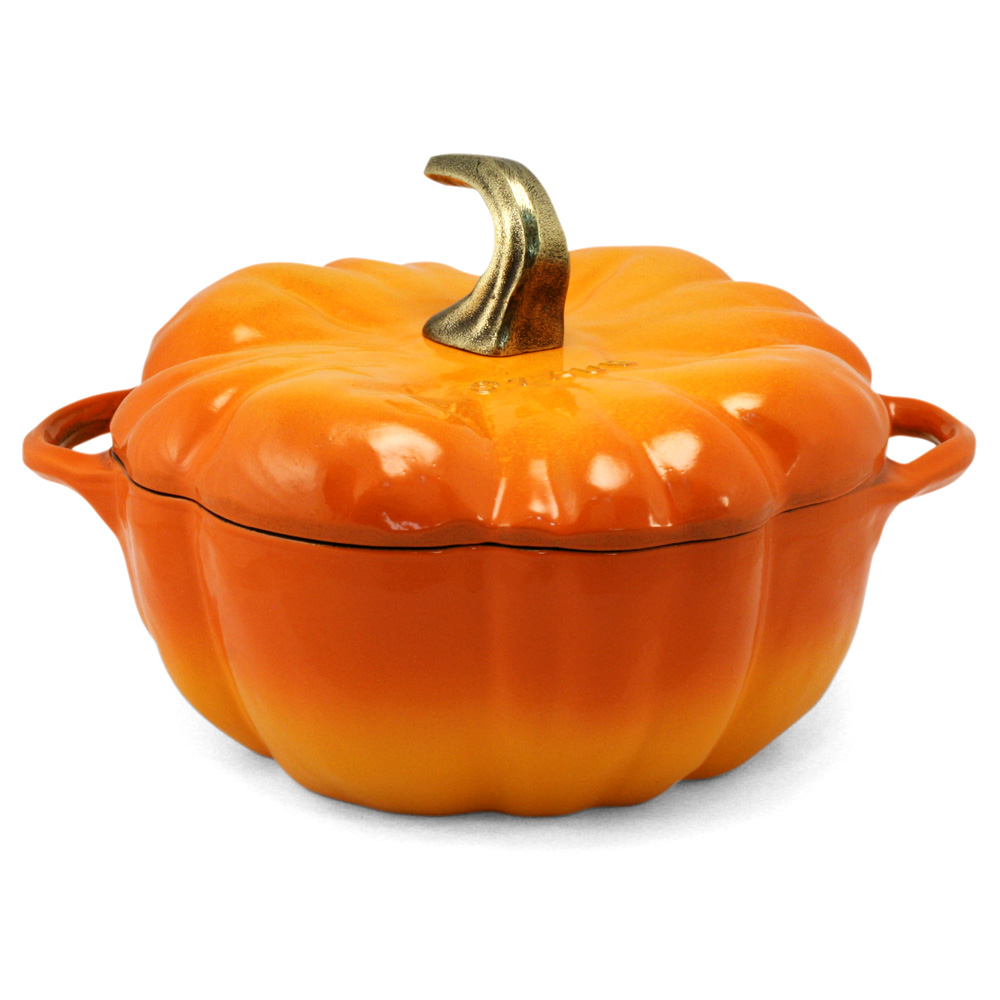 The Staub pumpkin cocotte. Did you ever see anything more delicious? (This is entirely gratuitous incidentally. I'm just a bit besotted.)
And I think that's the other reason my major clean happens at this time of year. It's all because of Christmas. For which I want my house to look perfect. With nary a cheap cushion in sight.
And for those who missed Chelsea Textiles (fools. Though it will happen again next year, and of course you could always simply go to the shop on Walton Street - and indeed you should - alternatively if you wait a month you can buy them from my new venture
English Abode
which is going to be the most amazing new interiors website
ever
- you can sign up for news right now) I am delighted to be able to inform you that it is the
de la Cuona Christmas Bazaar
on Tuesday (5-8pm) and Wednesday (10am-6pm) of this week. That's right, de la Cuona - also on Walton Street - of the stunningly amazing linens and velvets. We're talking cushions and throws galore . . . . Just in time for the pre-Christmas cleanse.
www.chelseatextiles.com
www.ikea.com (and this is probably the last time I'll recommend them for anything . . . .)
www.therugcompany.com
www.nurserywindow.co.uk
www.staub.fr
www.englishabode.com - sign up! sign up!
www.delacuona.co.uk