I really really want to go to the South of France this summer, mainly because I want to go to MAMO (the Marseille Modulor) - the new art space that has opened on the roof of Le Corbusier's Cite Radieuse, where the gym used to be (well, actually, still is - just it's now been converted.) Seriously, how amazing does it look? Also I want to go because I've got a thing about Utopian Architecture in general, and Le Corbusier in particular.
And it would be but a short journey from Saint-Tropez - or Saint-Maxime or Saint-Raphael - where we could rent a villa and languish by a pool and hang out on Pampellone Beach and shop for endless baskets and bottles of lavender water in the market (I actually used to ship lavender water back to London and, pre-children, genuinely always ironed my sheets with it. I blatantly had too much time on my hands) and eat sea food and look at Picasso's ceramics and shop for very expensive clothes in those heavenly backstreet boutiques and try on fur coats in the scorching heat of the summer. But we're not going to Saint Tropez. We're going, as previously mentioned, to Wales - where I may well be driven to wear a fur coat, so at least the two different destinations have got something in common.
But we've still got another ten days at home first, and I have got a mountain of work to get through, and London is hot and humid and not conducive to clarity of thought. The stickiness of the air makes me feel claustrophobic and panicky, and I don't sleep well. However, I've recently had a revelation: I've decided that the only way to get through it is to work it like I would in Provence. And that means Marseille soap, which is how my latest obsession, Branche d'Olive, started:
There's something about washing one's hands with really good soap. I always totally understood Lady Macbeth's compulsion. I also think she would have been much happier, and potentially less murderous, if only she'd had Branche d'Olive soaps. They also do the most amazing shower gels and hand and body moisturisers, and, my personal favourite, scented candles and oil diffusers (oh, and they're much better value than either Jo Malone or Diptique, which means that I don't feel at all guilty about burning several at once. Rose in the morning, Green Fig while I'm working, Lavender at night . . . . It's heaven.)
And it's occurred to me that there is actual real proof that these scents help creativity to flow: Edith Wharton wrote The Age of Innocence at a villa near Hyeres; F Scott FitzGerald wrote most of The Great Gatsby and started Tender is the Night while living in Saint-Raphael. And that's before I've even mentioned the obvious artists - Picasso, Braque, Cezanne et al.
You can buy Branche d'Olive products either online, or at Liberty (where I was yesterday and where I accidentally fell in love with Portrait of a Lady, from Editions de Parfums Frederic Malle. I've realised that:
1.) I need to persuade my husband to buy it for me, and
2.) I'm in the mood to re-read Henry James's Wings of a Dove. And perhaps also The Ambassadors, part of which is set on the French Riviera. SEE: MORE PROOF.)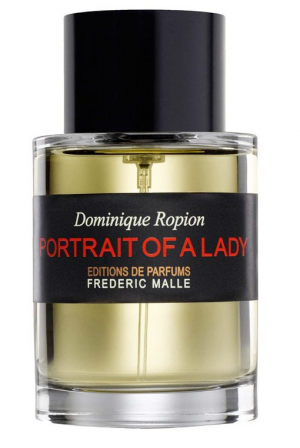 www.mamo.fr
www.branche-dolive.com