I've essentially led a totally charmed existence.
My only regrets are retail based: all the things I
didn't
buy. Occasionally I mentally line them up, and dwell on how even more perfect my life would be if
only
I had parted with the cash when I came across them. Top of the list is this photograph by Noemie Goudal:
I saw it at her graduate degree show at the Royal College of Art, and was offered it at discount, but I was pregnant with Sholto and we decided that a cot, a car seat and various other baby paraphernalia was more important. Since then this particular image has been given a full page spread in World of Interiors,
and
shown at the Saatchi Gallery. All I've got is a postcard, which is propped up against the mirror on my dressing table, a daily reminder of a major mistake.
Then there's the Chanel 2.55, which I should have bought in classic black before they became
so
stratospherically expensive. I was never able to justify the investment, and now it's too late: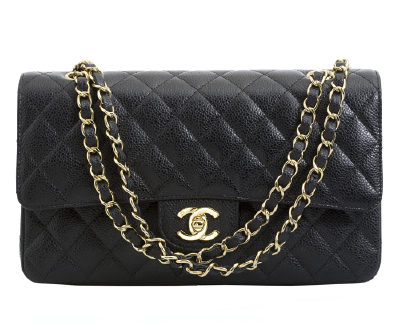 The Yves Saint Laurent (and when this bag came out, it was Yves Saint Laurent, not Saint Laurent Paris) Mobasa in brown. It's so chic:
Any one of these Christopher Kane gingham dresses from his Spring Summer 2009 collection, which I forgot to pre-order before I got married and went on my honeymoon. I just know that the dress would now be a wardrobe staple:
And finally, a collection of Mexico Miracle paintings, which I should have bought when I was in Mexico for the entirety of my last university summer holidays:
There was an exhibition of them at the Wellcome Collection in 2011, which is when I realised that that would look beyond amazing progressing up the stairs in my house.
The thing is, when I was in Mexico then, I was practically penniless. Indeed my friend Kim and I had vastly underestimated how much a summer in Mexico and Central America would cost, to the extent that we couldn't actually afford to eat. (God forbid we skimped on travel, diving or access to Mayan ruins.) We both came home about two stone lighter. I can totally recommend it as a diet plan.
Mexico has been uppermost in my mind again of late, entirely due to the Mexico: A Revolution in Art exhibition at the Royal Academy. My Grandfather was at the Embassy in Mexico City for a while, and has written a book concerning the country: Missions to Mexico, A Tale of British Diplomacy in the 1820s. This is a long-winded way of explaining that I went to Mexico with a brimming address book. And my Grandparents' friends were incredibly kind: they took me in - and fed me, when I was in Mexico City - and taught me a lot about Mexican art by ensuring that I didn't miss any gallery of any importance, or any murals by Diego Rivera.
That last is kind of significant. The exhibition at the RA is perfectly pleasant, but actually not amazing, because it hasn't got any of the murals. They're all still where they ever were, taking up entire walls in a variety of public buildings, in Mexico. So, vitally, it's missing works like this:
Diego Rivera, Man, Controller of the Universe. Originally conceived for the Rockefeller Building in New York, destroyed because of the presence of Lenin, recreated in Mexico City at the Palacio de Bellas Artes. It's epically huge.
However, they have got some quite nice canvases:
Francisco Goitia, Zacatecas Landscape with Hanged Man, which, minus the corpse, reminds me of the desert around San Miguel de Allende, where I spent a month supposedly learning Spanish.
Edward Burra,
El Paseo
.
This reminds me of evenings spent sitting around in town squares in Oaxaca and Palenque and San Cristobal de las Casas, and indeed everywhere else we went. We made a Coca-Cola last as long as possible and played endless games of gin rummy, because we had nothing else to do - no work, no
commitments, no
nothing
. It was truly blissful. And if it weren't for the children, I'd be trying to persuade Kim that we should do it all over again. Only this time, I'd take enough money to buy some Miracle paintings.
So, if you've ever spent a summer, or indeed any time, in Mexico, and want to go and reminisce - even if it isn't about the things that you failed to purchase - I can totally recommend half an hour at the Royal Academy. (The exhibition is upstairs, in those attic rooms, so it really won't take long.) And then you can go to the Summer Exhibition, which is still running, and see paintings which one day you'll regret not buying. There are already some ceramic pots there that I keep thinking about. (But ceramics, plus my children . . . . !)
Mexico: A Revolution in Art is at the Royal Academy on Piccadilly until the 29th September.
Missions To Mexico: A Tale of British Diplomacy in the 1820s, by Henry McKenzie Johnston, is available to buy on Amazon. (As is his follow-up, Ottoman and Persian Odysseys, just in case you should find yourself gripped and want to read on.)